Daily Archives:
July 15, 2016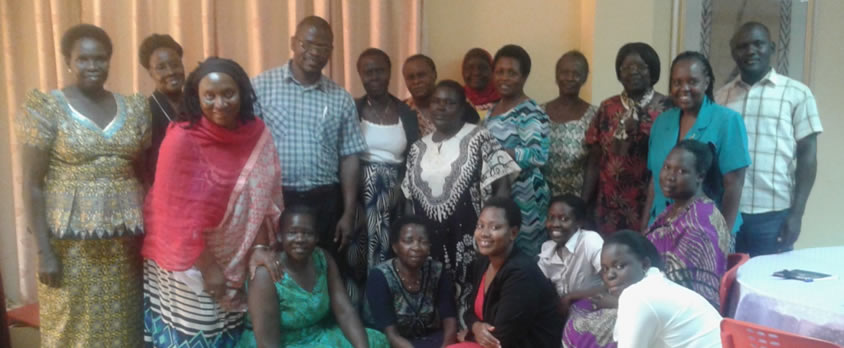 Family planning plays a central role in improving maternal health, preventing 137 million unintended pregnancies each year results in 40 million safe and unsafe annual abortions and 25 million spontaneous miscarriages. If women are at every opportunity informed and counseled to use family planning evidence from many countries has shown that this can result in a 40% reduction in pregnancy related maternal deaths and about 78 million of the 147 million child deaths that occur every year.
Mindful of the alarming unmet needs for Family Planning in the region, ECSACON being the professional body for nurses and midwives in the ECSA region has worked with Evidence to Action project to strengthen family planning component in pre-service nursing and midwifery education. The college has embarked in supporting development of such tools for strengthening competence based family planning in view of sharpening the skills and attitude of graduates who play a key role in increasing access to quality family planning services.
Building on the previous technical assistance provided by ECSA Health Community through its professional body for nurses ECSACON together with USAID funded flagship project E2A made more strides in supporting Uganda to contextualize the Family Planning TrainingResource package and other documents aiming at strengthening the capacity of nurse teachers in imparting the knowledge on Family Planning to students. The package was introduced in December 2015 to the representatives from the Ministry of Health, Uganda Nurses and Midwives Council Ministry of Education, Science, Technology, and Sports, Uganda Nurses and Midwives Examination Board, ECSACON Uganda Chapter selected universities and schools of nursing including private and public schools of nursing and midwifery.
The workshop was held at Hotel Africana from 27th June to 8th July 2016 involving the same key stakeholders. The workshop was cordially opened by Prof. Anthony Mbonye who is the acting Director General ministry of health Uganda.
The workshop was the follow on activity to customize the global and regional Family Planning packages to be used in Uganda. In the course of two weeks the team managed to develop the Family Planning trainers guide including lesson plans, PowerPoint presentations, checklists, case studies and respective handouts for different family planning methods.
The team is expected to finalize the drafts, validate them and disseminate to all schools of nursing and midwifery in Uganda.
The International Development Committee of the Association of Surgeons of Great Britain and Ireland (ASGBI) has a long history of philanthropy, supporting trainees and surgeons wishing to work in Africa, and of funding bursaries which allow the winners to visit England, observe in Hospitals and attend the annual ASGBI conference.
ASGBI have also run the Basic Surgical Skills course, a two day basic course for surgeons which is now mandatory in all College of Surgeons of East, Central and Southern Africa (COSECSA) and West Africa College of Surgeons (WACS)regions. During the two or three days anastomosis course for nurses it covers theatre skills,Cardio Pulmonary Resuscitation (CPR), Infection control, and suturing.
We have managed to run six of the Emergency Surgery Courses which cover, anaesthesia, critical care, general surgery, orthopaedics , urology and obstetrics and gynaecology . This course takes five days and we also run a five day course for the nurses, two covering the BSS core skills and the other three are filled with lectures from the surgeons and intensivists who are on the team. We have done three in Nairobi and three in Lusaka, University Teaching Hospital ( UTH).
Our current project is an Anastomosis Workshop. So far we have also trained twelve nurses as well apart from the other medical doctors. During the trainings they learn to suture, handle artery forceps scissors, retractors and how to be first assistant to the surgeon. We have also covered theatre skills and infection control and use of the WHO Checklist. They work with the surgeons for the majority of the time, learning valuable skills. This also improves the working relationship between the surgeons and the nurses which is invaluable. In collaboration with ECSACON we have reached selected theatre nurses from Zimbabwe,Malawi, Ethiopia and Uganda.
All nurses receive a certificate at the end of the three days. This course is accredited by ECSACON and we are very grateful for this.
Prepared by Judy Mewburn and Alphonce Kalula